Story
Located on the booming Folsom Street corridor, Raven is the newest entrant to emerge on the San Francisco bar/lounge scene, cleverly modernizing classic themes with premium cocktails.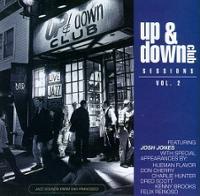 Designed by local artist Michael Brennan, Raven is a 21st century update of the shadowy, brooding hangouts from film noir classics like The Maltese Falcon and Dark Passage where secrets are shared. The bar's subtle lighting, antique mirrors and dark leather booths pay homage to San Francisco's reputation as a place of easy vice and hard virtue, the city that Ambrose Bierce famously described as "a point upon a map of fog." Raven's interior also boasts an upstairs and downstairs lounge with three bars, two DJ booths and two intimate dance floors.
The bar opened its doors as The Up And Down Club in the 1990s when it was owned by world-famous model Christy Turlington Burns. Known for their Monday night jazz sessions, acid rock & trip-hop, the venue made waves in the 90s SOMA nightlife scene.
Fast-forward to 2012; Raven Bar & Lounge with an ear to the past, particularly the 90s, took aim at preserving the venue's vibrant history. Spinning music from The 90s To Now, Raven offers a hefty dose of throwback while holding fast to the basic principles of San Francisco night life: great music, fresh takes on classic cocktails, and friendly service.
Raven is a casual yet seductive setting for enjoying drinks with friends, neighbors and paramours. No matter the occasion or company, Raven is sure to satisfy local cocktail enthusiasts year-round. The downstairs lounge and outdoor smoking patio are open Monday through Saturday until 2am with happy hour until 8pm. Raven features a live Video DJ every Wednesday, Thursday, Friday & Saturday, adding a contrasting kinetic energy not normally found in San Francisco cocktail lounges. Available for private parties.